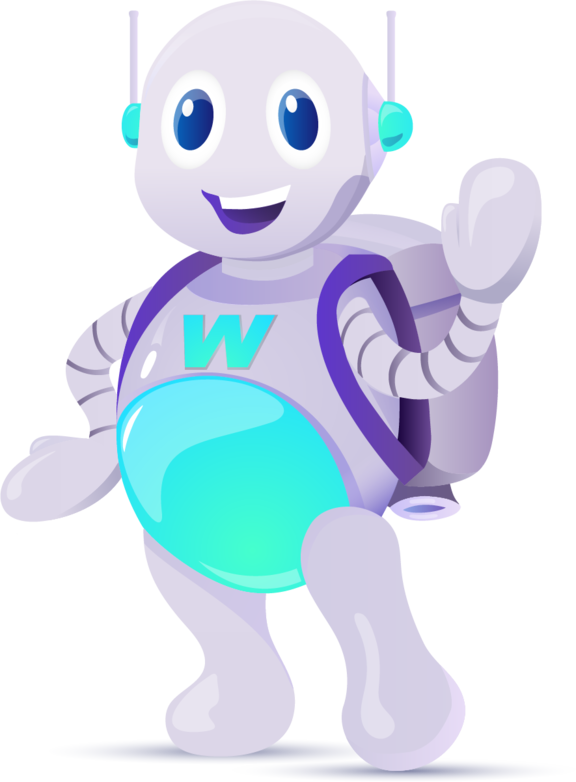 Can you help find a name for our new mascot?

This little robot is a friendly traveller. It likes to make new friends all over the world.
The "W" on its belly stands for World and for WRO.
We would like to give it a name. People from all over the world have sent in suggestions.